Regional cuisines and "cocineras tradicionales" (traditional female cooks) in the state of Coahuila (Mexico): heritage, social discourses, identities and socioeconomic development
Jesus Salas Cortes

Instituto Tecnológico de Monterrey

F. Xavier Medina

Universitat Oberta de Catalunya

José Antonio Vázquez-Medina

Universidad del Claustro de Sor Juana
Keywords:
Traditional female cooks, regional cuisine, socioeconomic development, Coahuila, Mexico
Abstract
The UNESCO designed in 2010 the traditional Mexican cuisine as a cultural model that includes agricultural activities, ritual practices, ancient practical knowledge, culinary techniques and ancestral community behaviours. Traditional female cooks are, by official definition, the recipients and transmitters of this heritage. We carried out fieldwork in the state of Coahuila (NE Mexico) with groups of cocineras in the municipalities of Saltillo, Arteaga and Viesca, where meetings, fairs and festivals of traditional cuisine are currently organized. Specially in Saltillo, capital of the State, and supported by the City Council, the traditional female cooks were recognized as ambassadors of the city for tourism, culture and gastronomy, due to their work in favor of the preservation of the traditional cuisine. In this article we reflect about these activities and we analyse different discourses built around this movement.
References
Álvarez, M. L. (2016) Stretching the dough, en Stefano, M. L. y Davis, P. The Routledge Companion to Intangible Cultural Heritage. Londres: Routledge, 268-281.

Ayora, S.I. (2018) Cocina, gastronomía y modernidad. Hacia una definición de lo gastronómico. Diario de campo, 4, 6-14.

Christie, M.E (2002) Naturaleza y sociedad desde la perspectiva de la cocina tradicional mexicana. Journal of Latin American Geography, 1, 21-54.

Hernández Albarrán, L. (2018). De cultura alimentaria, cocina tradicional y gastronomía mexicana: algunas reflexiones. Diario de campo, 4, 15-27.

Matta, R. (2019) Mexico's Ethnic Culinary Heritage and Cocineras Tradicionales (Traditional Female Cooks). Food and Foodways, 27(3), 211-231.

Medina, F. X. (2017) Reflexiones sobre el patrimonio y la alimentación desde las perspectivas cultural y turística. Anales de Antropología, 51(2), 106-113.

Palmer, C., Cooper, J. and Burns, P. (2010) Culture, identity, and belonging in the culinary underbelly, International Journal of Culture, Tourism and Hospitality Research, Vol. 4(4), 311-326.

Salas Cortés, J. y Sánchez Maldonado, M. (2018) ¡Enchílame otra! La cocina regional coahuilense como elemento de Desarrollo y empoderamiento en mujeres del municipio de Saltillo, en Ferreira, J.; Díaz, J. y Flores, R. (Coord.). Comunicación y desarrollo: construcciones interdisciplinarias. Guadalupe (NL): Editorial T & R.
Salas Cortés, J. y Sánchez Maldonado, M. (2019) La cocina tradicional mexicana como elemento de identidad cultural y empoderamiento para mujeres del municipio y diversas comunidades de la sierra de Arteaga, Coahuila, en Sánchez Maldonado, M. (Coord.) Diversidad y desarrollo social. México: Pearson Educación de México.

Vázquez-Medina, J.A. (2013) Being a Female Cook in Mexico: An Approach to the Configuration of the Occupational Identities of Women in the Mexican Kitchens at the Beginning of the 21st century. Food and History, 11(2), 317-334.

Vázquez-Medina, J.A. y Medina, F. X. (en prensa). Traditional cuisine, tourism and empirical culinary knowledge: some thoughts on the case of Mexico. Journal of Gastronomy and Tourism.

Wenger, E. (2001). Comunidades de práctica: aprendizaje, significado e identidad. Barcelona: Paidós.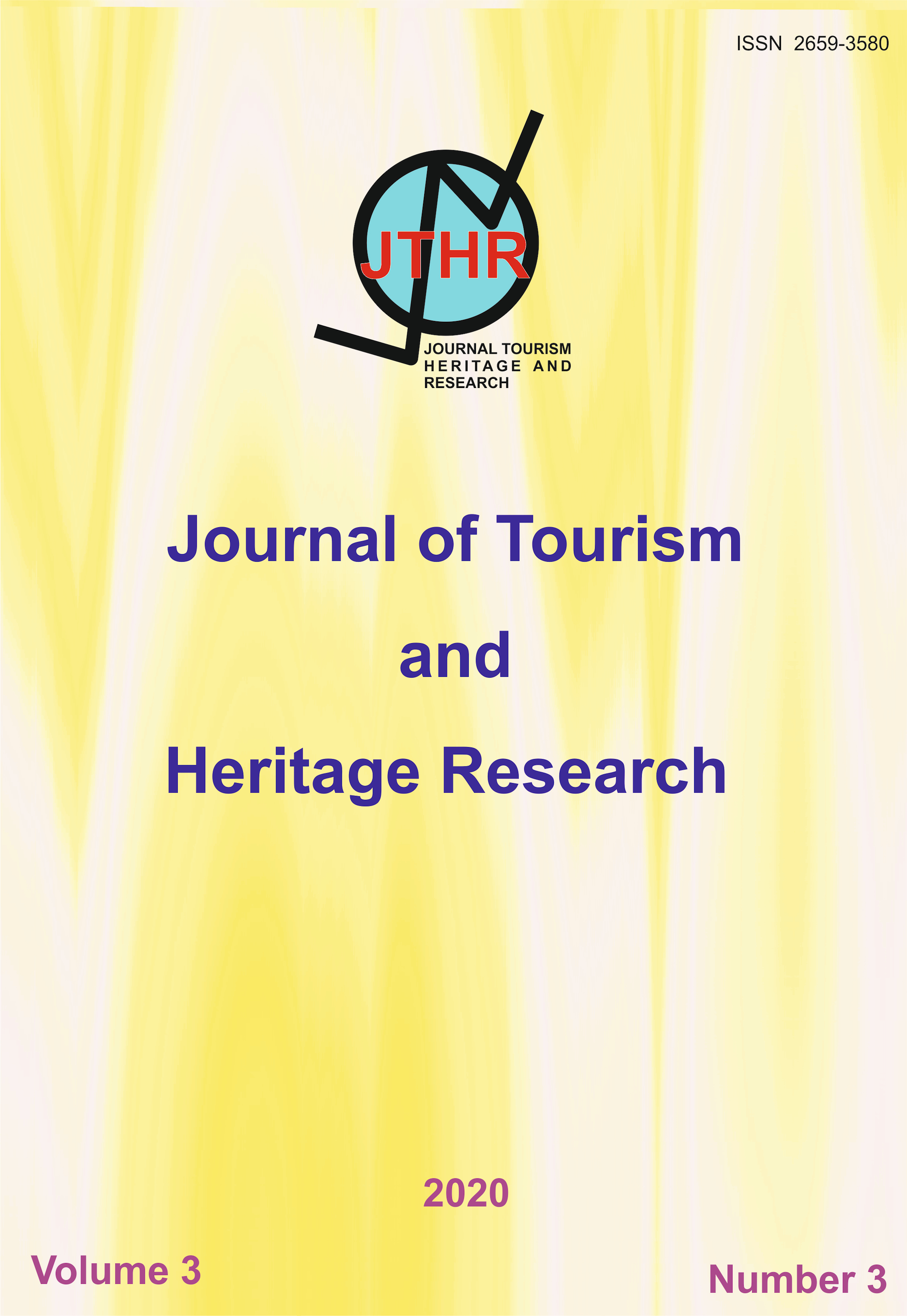 How to Cite
Salas Cortes, J., Medina, F. X., & Vázquez-Medina, J. A. (2020, July 1). Regional cuisines and "cocineras tradicionales" (traditional female cooks) in the state of Coahuila (Mexico): heritage, social discourses, identities and socioeconomic development. Journal of Tourism and Heritage Research, 3(3), 1-14. Retrieved from http://www.jthr.es/index.php/journal/article/view/196
This work is licensed under a Creative Commons Attribution 4.0 International License.
1.The works published in this magazine are subject to the following terms: Tourism Research Association (the publisher) preserves the patrimonial rights (copyright) of the published works, and favors and allows the reuse of them under the license of use indicated in point 2.
© Investur, 2017
2.The works are published in the electronic edition of the magazine under a Creative Commons Attribution-NonCommercial-NoDerivative 3.0 Spain (legal text) license. They can be copied, used, disseminated, transmitted and publicly displayed, provided that: i) the authorship and the original source of their publication (journal, editorial and URL of the work) are cited; ii) are not used for commercial purposes; iii) the existence and specifications of this license are mentioned.
3. Self-file conditions. Authors are allowed and encouraged to disseminate electronically the pre-print versions (version before being evaluated) and / or post-print (version evaluated and accepted for publication) of their works before publication, since it favors their circulation and earlier dissemination and with it a possible increase in its citation and scope among the academic community.