Marketing and social legitimation: beyond sale orientation
Keywords:
marketing, legitimation, values, context, Age of image
Abstract
This article reflects on how marketing is related to an aspect that goes beyond corporate social responsibility and seems fundamental to any company, such as its social legitimacy, that is, its need to be perceived as positive and even as desirable by the public. It involves alignment with the principles and values ​​of the context in which it is settled. The article begins with an approach about how marketing has evolved in recent times, in which sales orientation is not the only purpose of a company anymore. Then we use the terminology of David Jones to explain how certain aspects of corporate reputation have evolved in the last three decades, from teh Age of Image to the Age of Damage. Finally, we present a specific aspect of the marketing discipline, such as the "customer
References
Accenture (2018). From Me to We: The Rise of the Purpose-Led Bran, [Accenture]. Retrieved Mar, 25 from https://www.accenture.com/_acnmedia/thought-leadership-assets/pdf/accenture-competitiveagility-gcpr-pov.pdf

Ayestaran, R. Sebastian. A. Conectando con el consumidor. ESIC. 2012.

Bauman, Z. (2000) Liquid Modernity. Cambridge: Polity Press.

Burger, B. (2004, Jan 24). As technology advances, businesses need to be moe trustworthy than ever [World Economic Forum]. Retrieved Mar 25, from https://www.weforum.org/agenda/2020/01/trust-in-technology-is-vital-heres-how-to-maintain-it/

Freeman, E. (2001). A stakeholder theory of the modern corporation. Perspectives in Business Ethics Sie, (3:144), 38-48.

Gibney, A. Enron: The smartest guys in the room, Alex Gibney, Magnolia Pictures, 2005.

Goodall, S. (2015, Mar 9). Is teh end of marketing as we know it? [World Economic Forum]. Retrieved Mar 25, from https://www.weforum.org/agenda/2015/03/is-this-the-end-of-marketing-as-we-know-it/.

Jones, D (2012) Who cares wins: Why good business is better business, New York: Financial Times Series.

Kotler, P., Kartajaya, H. 2017. John Wiley & Sons, Inc. USA

Küng, H. (2006). El mercado global requiere una ética global. en Küng, H. & Kuschel, K.-J. (eds.), Ciencia y Ética Mundial, Madrid: Trotta.

Schawb, K. (2019, Dic 2). Davos Manifesto 2020; the universal purpose of a company in te Fourth Industrial Revolution. [World Economic Forum]. Retrieved Mar 25, from https://www.weforum.org/the-davos-manifesto.

Stanton, consultado en: https://mercadeo1marthasandino.files.wordpress.com/2015/02/fundamentos-de-marketing-stanton-14edi.pdf.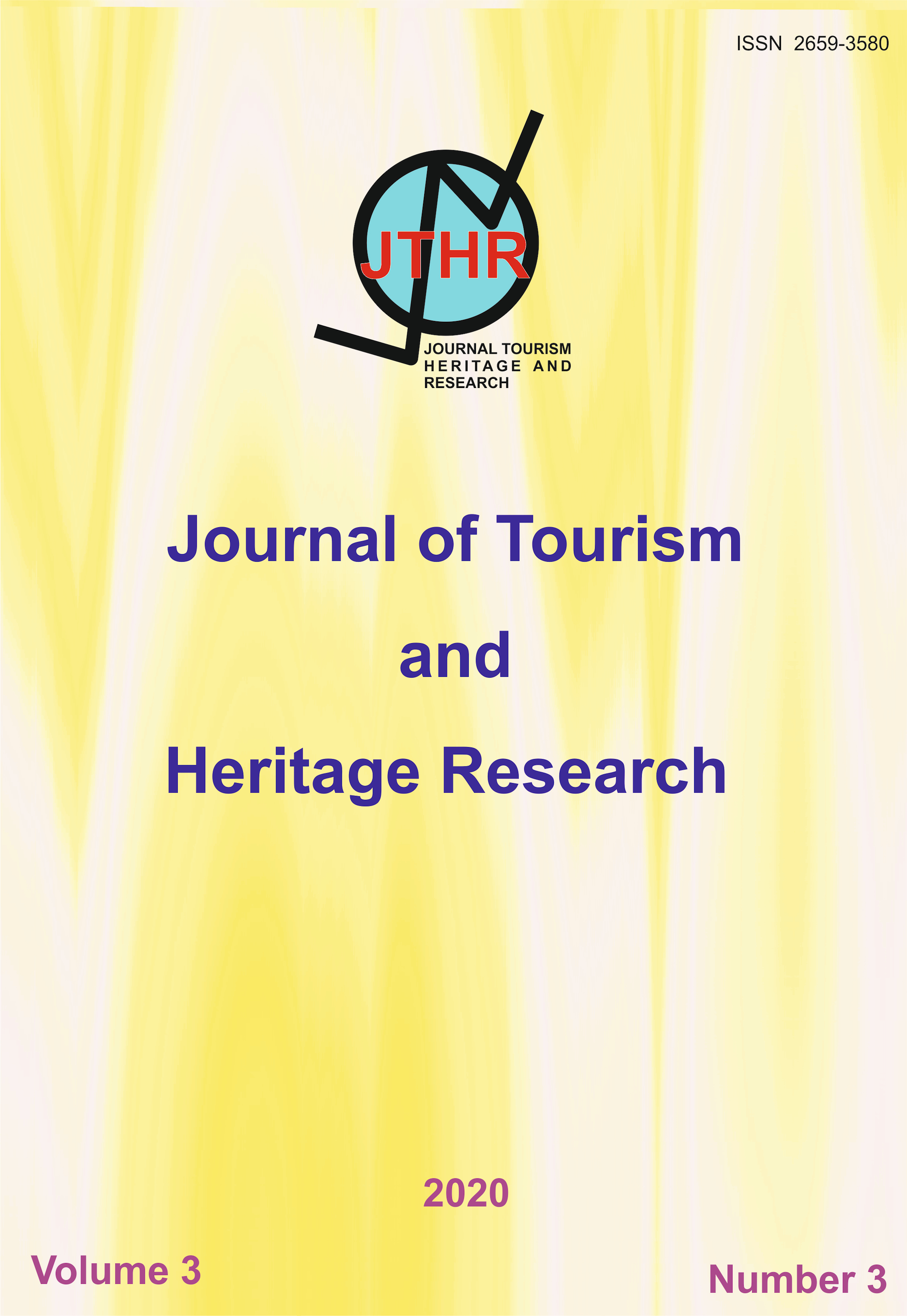 How to Cite
Ayestarán Crespo, R., & Parada Rodríguez, J. L. (2020, July 1). Marketing and social legitimation: beyond sale orientation. Journal of Tourism and Heritage Research, 3(3), 102-112. Retrieved from http://www.jthr.es/index.php/journal/article/view/202
This work is licensed under a Creative Commons Attribution 4.0 International License.
1.The works published in this magazine are subject to the following terms: Tourism Research Association (the publisher) preserves the patrimonial rights (copyright) of the published works, and favors and allows the reuse of them under the license of use indicated in point 2.
© Investur, 2017
2.The works are published in the electronic edition of the magazine under a Creative Commons Attribution-NonCommercial-NoDerivative 3.0 Spain (legal text) license. They can be copied, used, disseminated, transmitted and publicly displayed, provided that: i) the authorship and the original source of their publication (journal, editorial and URL of the work) are cited; ii) are not used for commercial purposes; iii) the existence and specifications of this license are mentioned.
3. Self-file conditions. Authors are allowed and encouraged to disseminate electronically the pre-print versions (version before being evaluated) and / or post-print (version evaluated and accepted for publication) of their works before publication, since it favors their circulation and earlier dissemination and with it a possible increase in its citation and scope among the academic community.