CHINESE TOURISM AN OPPORTUNITY FOR THE DESTINATIONS OF CULTURAL TOURISM IN SPAIN
Blanca García Henche

Gang Qi
Keywords:
chinese tourism in Spain, Spanish market, cultural tourism
Abstract
To Since 2004, when Beijing approved Spain as a tourist destination, the number of Chinese visitors has not stopped growing. However, Spain is still far from the numbers of its main European competitors (France, Italy, Germany ...).
According to the report of the National Academy of Tourism of China, the average stay of Chinese tourists in Spain is 10-12 days, with their purpose being, mainly, cultural tourism and shopping.
In addition, travel agencies and researchers in the sector point to a change in the profile of the visitor. More and more Chinese young people arrive who speak English and do not use the pre-organized trip. They use new technologies to personalize their trip, be it booking hotels, buying tickets, etc. However, the demand for cultural and urban tourism is still paramount in this group of tourists.
Experts from the Research Institute on International Tourism in China highlight that Spain was introduced to the map of Chinese tourists late due to a lack of direct flights and little promotion of its tourist attractions. But now it tries to recover the lost time with the opening of new air routes and with marketing actions to attract this traveler.
The objective of the research is to analyze the profile of Chinese tourists in Spain and study the opportunities presented to destinations that offer cultural and urban tourism whose target market is Chinese tourists.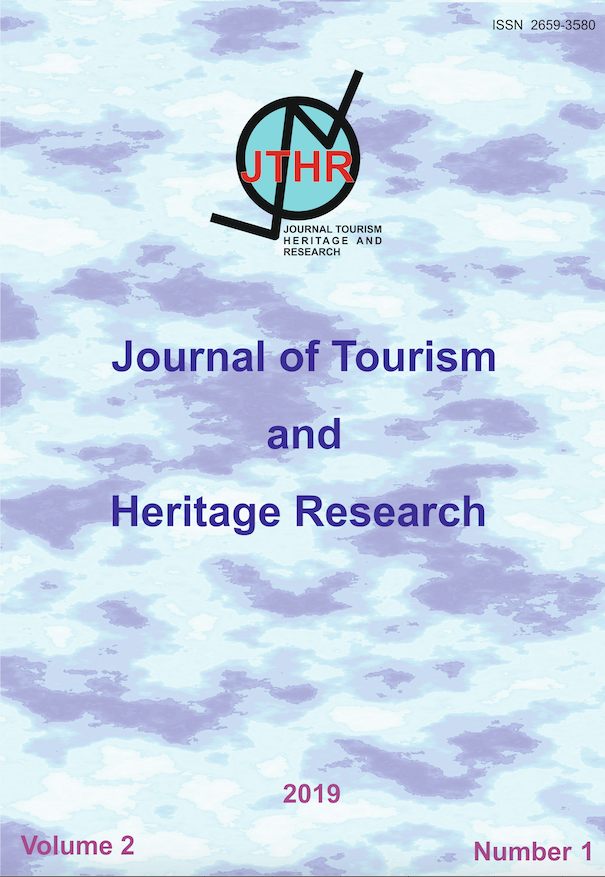 How to Cite
García Henche, B., & Qi, G. (2019, February 7). CHINESE TOURISM AN OPPORTUNITY FOR THE DESTINATIONS OF CULTURAL TOURISM IN SPAIN. Journal of Tourism and Heritage Research, 2(1), 63-86. Retrieved from http://www.jthr.es/index.php/journal/article/view/31
1.The works published in this magazine are subject to the following terms: Tourism Research Association (the publisher) preserves the patrimonial rights (copyright) of the published works, and favors and allows the reuse of them under the license of use indicated in point 2.
© Investur, 2017
2.The works are published in the electronic edition of the magazine under a Creative Commons Attribution-NonCommercial-NoDerivative 3.0 Spain (legal text) license. They can be copied, used, disseminated, transmitted and publicly displayed, provided that: i) the authorship and the original source of their publication (journal, editorial and URL of the work) are cited; ii) are not used for commercial purposes; iii) the existence and specifications of this license are mentioned.
3. Self-file conditions. Authors are allowed and encouraged to disseminate electronically the pre-print versions (version before being evaluated) and / or post-print (version evaluated and accepted for publication) of their works before publication, since it favors their circulation and earlier dissemination and with it a possible increase in its citation and scope among the academic community.