RESISTANCE OF A PEOPLE WITH TOURIST PROJECTS. THE CASE OF SANTIAGO DEL ESTERO AND ITS THERMAL WATERS
investur investur

Eve del Carmen Medina

Cátedra Abierta de San Francisco en la Provincia de La Rioja y el Noroeste Argentino

Sonia Medina

Cátedra Abierta de San Francisco en la Provincia de La Rioja y el Noroeste Argentino
Abstract
Santiago del Estero, located in the heart of the Argentine Republic is characterized by being a tourist destination with a strong call in winter season,  mainly due to its micro climate of pleasant temperature in the middle of winter in our region.
In the city of Termas de Rio Hondo, for many years the thermal baths were the only possibility that was given to the tourist with scarce hotel infrastructure just to access the baths in the miraculous and healing hot springs.  However, in recent years and with the effort of different actors managed to break  with this  propensity. The enormous public infrastructure effort made by the provincial government    resulted in the interest of private investors. The growing hotel offer in quality and variety make it an attractive place of rest, supported not only by its hot springs and its typical gastronomy, but also spaces of recreational interest that are located there.
This project hit a wall, called a pandemic, which, as a side effect, led to the economic ruin of entire villages.
However, in a people accustomed to fighting, the hope of a better future rules in hearts and although here it was tried to survive, people are preparing to resurface in the post-pandemic.
This work investigates and describes the efforts of the people of this province to revive the bet that has been made for years in Santiago del Estero, and with particular description, The   Termas of Rio Hondo.
References
TripAdvisor (2022). www.Tripadvisor.com.ar
El Liberal. (2022). www.elliberal.com.ar
Marchesi N. T. (2022). El Agrario casa central bolivar. CABA Argentina
El agrario (2022), , Consultado 16 febrero de 2022). www.elagrario.com
Gobierno de la ciudad de Santiago del Estero Rivadavia (2022). www.sde.gov.ar
Ministerio de salud de Santiago del Estero.(2022). www.msaludsgo.gov.ar
Municipalidad de Termas de Rio Hondo (2022). www.termasderiohondo.gob.ar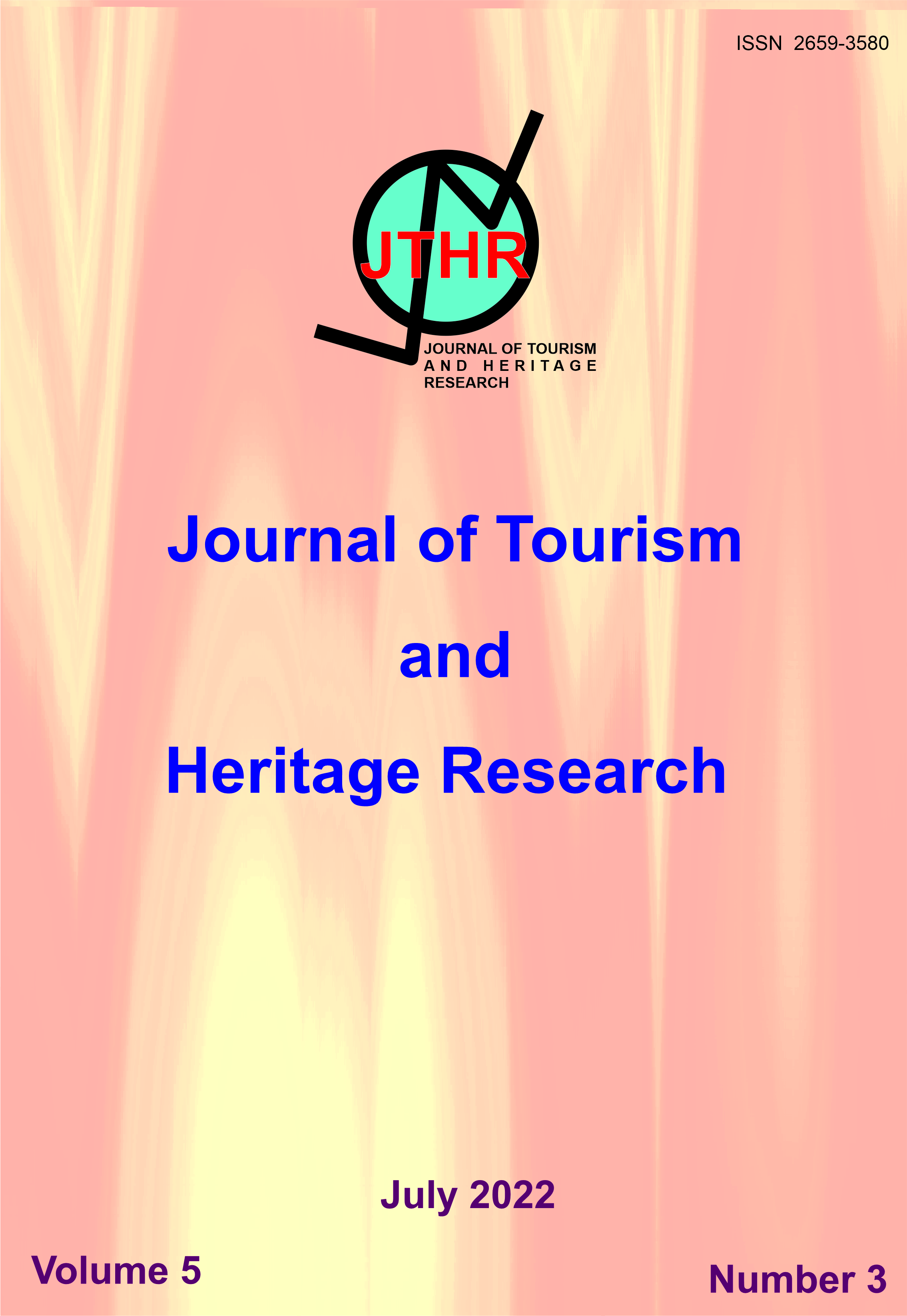 How to Cite
investur, investur, Medina, E. del C., & Medina, S. (2022, July 1). RESISTANCE OF A PEOPLE WITH TOURIST PROJECTS. THE CASE OF SANTIAGO DEL ESTERO AND ITS THERMAL WATERS. Journal of Tourism and Heritage Research, 5(3), 79-98. Retrieved from http://www.jthr.es/index.php/journal/article/view/398
This work is licensed under a Creative Commons Attribution 4.0 International License.
1.The works published in this magazine are subject to the following terms: Tourism Research Association (the publisher) preserves the patrimonial rights (copyright) of the published works, and favors and allows the reuse of them under the license of use indicated in point 2.
© Investur, 2017
2.The works are published in the electronic edition of the magazine under a Creative Commons Attribution-NonCommercial-NoDerivative 3.0 Spain (legal text) license. They can be copied, used, disseminated, transmitted and publicly displayed, provided that: i) the authorship and the original source of their publication (journal, editorial and URL of the work) are cited; ii) are not used for commercial purposes; iii) the existence and specifications of this license are mentioned.
3. Self-file conditions. Authors are allowed and encouraged to disseminate electronically the pre-print versions (version before being evaluated) and / or post-print (version evaluated and accepted for publication) of their works before publication, since it favors their circulation and earlier dissemination and with it a possible increase in its citation and scope among the academic community.